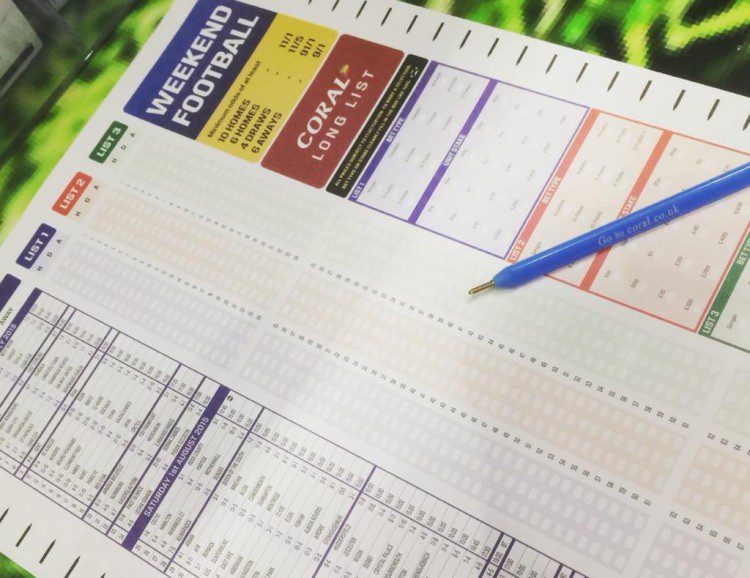 You may see your friends running into bookmaker shops at the weekends to get their acca on before kick off. But what is a Football Accumulator Bet?
A football accumulator is a bet you place that must combine two or more selections into a single bet. It will only be a winner if and when all of your selections win. Advantages of accumulators include higher odds and higher returns this is mainly due to the likelihood of the bet landing being very slim especially if your acca has more than 3 or 4 results that need to come in.
Even the best gamblers out there struggle to land acca bets on a regular basis. Anyone that tells you they can win their acca bet every time is a lier pure and simple.
Each Way Acca
Usually used more on horse racing and sports that have more than 2 outcomes.
The important distinction to make with each way accumulators or multiples is that an each way bet is still only 2 bets – 1 for ALL selections to win and 1 for ALL selections to place. This means that if one of your selections does not go on to win or place – the whole bet is lost. So if you have 3 winners and one place even though it's an each-way acca it's still a loser for the win part as you have to have 4 winners, it will be an each way winner however but the winnings will be drastically lower.
How To Place An Acca Bet
There are two ways currently to place an accumulator bet and that is in a bookmaker shop or online.
Online
Browse the bookmaker's website as normal placing a single bet on your chosen football fixture or horse race and one by one, click on the selections you wish to add to your acca (they will be added to your bet slip at the bottom/top-right of the screen). Now, look for accumulator in the bet slip (it's usually a checkbox that you can tick)Enter the amount you want to place in the 'Stake' box next to the acca option you wish to place.
It should show you your estimated return should you be lucky enough to get all your predictions correct and it should also say its an accumulator. This applies for all online bookmakers.
Offline
Choose a bookmaker's shop by you that you want to place your bet at and walk in. Now you have two options either pick up a quickslip which will have all that days football fixtures on and select the fixtures you want to add to your acca.
You will need to use a pen usually to put a line in a box to select your teams and then select acca, and write your total stake in the stake box. Give this slip to the cashier and they will place your bet for you and give you your bet slip. Cashiers are happy to assist you with any bets your unsure on how to place should you need further help.
The other option is to use the betting terminals which are now the more popular and faster option with many punters these days as you can avoid cues at cashier desks. Simply go to the terminal and choose the coupon you want (for example today's matches) add the teams to your acca as normal and when you are finished simply locate the place bet option (bottom right usually) and ensure you have chosen acca and hit place bet.
The betting terminal will then print out your bet slip. Keep it safe cause you will need to scan the barcode on this slip into the terminal to print out a credit voucher to collect any winnings.