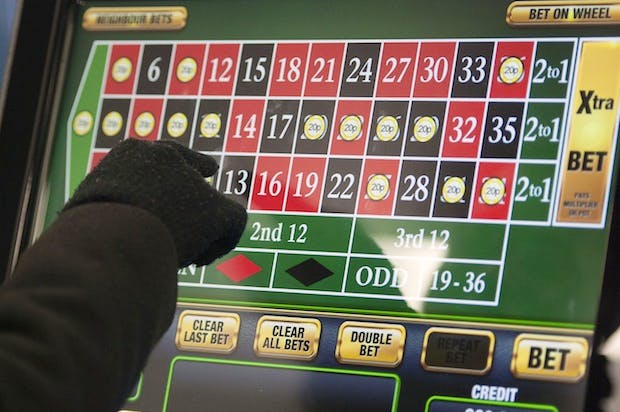 Many gamblers out there even if they are not regular ones will know about the FOBT machines inside a highstreet bookmakers. FOBT'S otherwise known as Fixed Odds Betting Terminals have quickly taken over as the go-to gambling device for many punters out there as it offers hundreds of games including FOBT Slots, Roulette, Blackjack, Virtual Sports and many more.
A fixed odds betting terminal (FOBT) is a type of electronic slot machine normally found in betting shops in the United Kingdom and introduced in 2001. The terminals allow players to bet on the outcome of various games and events which have fixed odds, with the theoretical percentage return to player (RTP) being displayed on the machine by law.[1] Like all casino games, the "house" (i.e. the betting shop) has a built-in advantage. Typically, slot machine FOBTs have an RTP of 90% to 94% depending on the chosen stake, and standard roulette FOBTs have a long-term average RTP of 97%.
Known as the crack cocaine of gambling partly as they are more addictive than anything else in the gambling world, they are certainly part of a bigger problem that faces the UK's gambling market. The third biggest sector after online and the lottery is now the fixed odds betting terminal (FOBT)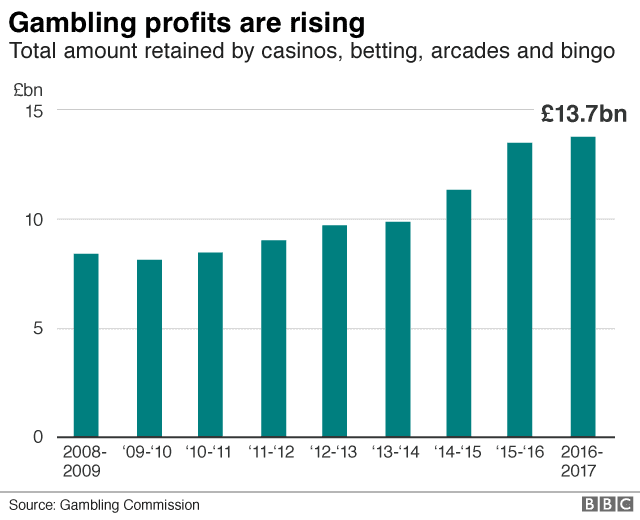 FOBTs are not the only culprits when it comes to problem gambling.
A survey conducted by social research agency NatCen found the top five activities with the highest proportions of problem gamblers were:
Spread betting, where bets are placed on whether an outcome will be above or below an offered range (20.1%)
Betting exchanges, where your bet on the outcome of an event is matched with someone with the opposing bet (16.2%)
Playing poker in pubs or clubs (15.9%)
Betting on events with a bookmaker, not online (15.5%)
Playing machines in bookmakers, including FOBTs (11.5%)
The most popular types of gambling in the country – National Lottery draws, other lotteries and scratchcards – are associated with the lowest levels of problem gambling.
The number of problem gamblers is said to have risen above 430,000 this year and this arguably is down to FOBT'S. You will see many people lose tons of money in seconds on FOBT roulette which allows users to lose up to £100 in around 10 seconds. Many do not realise the maximum win any bet can return on a FOBT is £500 so you are already at a disadvantage compared to if you played online roulette or slots.
Each bookmaker is allowed just 4 FOBT machines in their stores though many get around this by buying two premises together and running them as separate shops thus allowing 8 machines in a smaller area.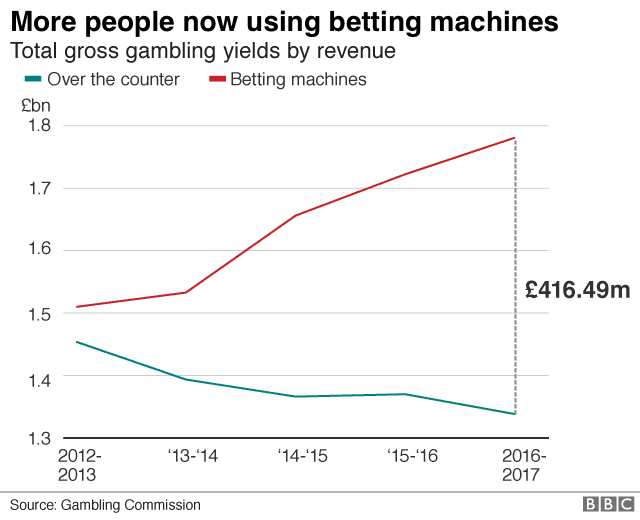 The number of bookmakers has also increased due to the demand for FOBT's and the number of addicted gamblers playing them, a win-win for bookmakers no matter what they say.
FOBT's contain a random number generator which is said to generate random results meaning fair gambling for those that play them. Though I can certainly say it never feels fair when you play them especially when it comes to Roulette, I have seen people cover 35 of 36 numbers and the next 5 spins return zero, zero, zero and the number they had not covered twice.
There is a coming legislation that will limit the amount a player can lose. The maximum stake on fixed-odds betting terminals (FOBTs) will be reduced to £2 under new rules unveiled by the government. Currently, people can bet up to £100 every 20 seconds on electronic casino games such as roulette, slots and other games such as Blackjack.
I welcome the change and feel there should be far more restrictions applied to the FOBT's and that at-risk users should be catered for and given far more help and assistance both by staff and the bookmakers.